Young Adult
---
| Homepage | Ordering Information | Titles A to Z |
---
Young Adult Historical Fiction
Young Adult Vermont Biography
Out-of-Stock titles are displayed in red.
---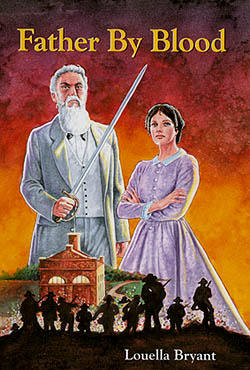 Father By Blood
Louella Bryant
John Brown, one of the most enigmatic figures in American history, comes alive in a gripping story about not only love and loss, but also morality, sacrifice, and the nature of evil. Father By Blood is told from the point of view of John Brown's daughter Annie, a young woman who finds herself at a crossroads in history, pulled in opposite directions by overwhelmingly powerful forces. She loves her father, the dominant figure in her life, but it is not easy. John Brown's crusade against slavery is more than a cause—it is an obsession that consumes him and takes him away from his family for months at a time. As a young girl isolated at "Timbucto," the family farm in the Adirondacks, Annie has not paid much attention to his activities. Then, in the summer of 1859, she has no choice.

Haunted by frightening visions, Annie learns about her father's latest plan: an attack on a government armory in Harpers Ferry, Virginia. The dread that she feels intensifies when Oliver, her favorite brother, and Dauphin, her first love, volunteer to join the raid. No longer able to trust her father's ideals and motives, Annie accompanies the raiding party to a rundown old farmhouse near the armory, determined to protect the men she loves and stop the visions of the future that foretell nothing but blood and death. But how can she overcome her father's iron will and convince his loyal followers that he is leading them into disaster?

Father By Blood's intimate, personal perspective and engaging story yield new insight into John Brown's legacy for young readers. Annie's love for her father and belief in his cause are eroded by her fear about his willingness to use violence and sacrifice all that he has to bring about the end of slavery. Readers share her struggle—which foreshadows that of the entire nation—as her father seeks to make the issue of slavery impossible for anyone to ignore.

Louella Bryant is a high school English teacher who lives and writes in Burlington, Vermont. Her widely acclaimed first novel, The Black Bonnet, depicts the underground railroad in Vermont.

128 pages, 5½" x 8½"
ISBN 1-881535-33-9
Paper, maps, $12.95
Return to top
---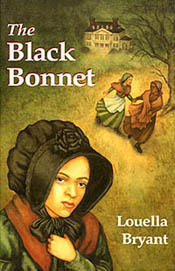 The Black Bonnet
Louella Bryant
In the 1850s, fugitive slaves and those chasing them streamed into Vermont, an important route on the underground railroad. It was one step away from freedom in Canada but still a dangerous place for fugitives, who had no legal rights anywhere in the United States. The Black Bonnet tells the story of Bea and Charity, two sisters who flee from Virginia. Their stay in Burlington is full of danger, adventure, and discovery as they await the final leg of their journey north. For Charity, a black bonnet offers her a way to experience the free world and helps her look back on the world of slavery she only thought she knew.
Suitable for grade 6 and up.
Also see the Teacher's Aids to accompany The Black Bonnet
160 pages, 5½" x 8½"
ISBN 1-881535-22-3
Paper $12.95
---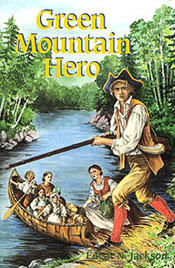 Green Mountain Hero
Edgar N. Jackson
Based on events in the life of Solomon Story, Edgar Jackson's historical novel for young readers is set in the days before the Revolutionary War. Follow the Story family as they try to carve out a new life in the wilderness of the Green Mountains under the growing threat of war.

192 pages, 5¼" x 8"
Illustrated
ISBN 0-933050-61-5
Paper $10.95

This title is currently out of stock.


---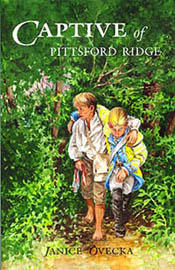 Captive of Pittsford Ridge
Janice Ovecka
This historical novel takes place during one of the most important battles of the Revolutionary War. Josiah Freeman is too young to join his father and fight with the Green Mountain Boys in the Battle of Hubbardton. But he finds himself confronted with a conflict of his own: deciding the fate of an enemy soldier.

96 pages, 5½" x 8½"
ISBN 1-881535-11-8
Paper $10.95



---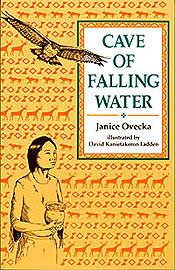 Cave of Falling Water
Janice Ovecka
Woni, Mattie, and Stacy are three girls from different times and cultures, yet they all face the loneliness of adapting to life in the Green Mountains. They also share the discovery of a hidden cave that carries the legacy of a special friendship and allows Abenaki, colonial, and modern-day cultures to come together.

128 pages, 5½" x 8½"
ISBN 0-933050-98-4
Paper $12.95



---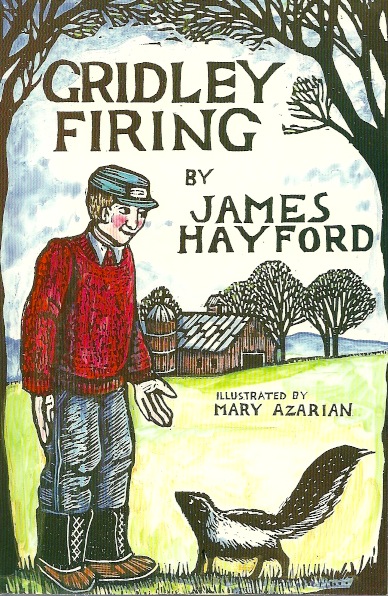 Gridley Firing
James Hayford
Gridley Firing description

xxx pages, 5½" x 8½"
ISBN 0-933050-49-6
Paper $9.95



---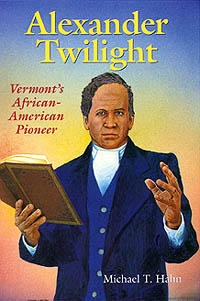 Alexander Twilight: Vermont's African-American Pioneer
Michael T. Hahn
Hahn's latest biography tells the story of Alexander Twilight, the first African-American to graduate from an American College (Middlebury, 1823) and first African-American to serve in a state legislature. But these milestones are just the beginning in this story of hard work and accomplishment. Alexander Twilight's life story provides a powerful illustration of the injustice and destructiveness of prejudice. Alexander gained respect through what he did, not who he was, and he made significant contributions to his community. Who knows how many others were denied their chance to contribute their knowledge and skills?

Suitable for grades 4 and up.

80 pages, 6" x 9"
ISBN 1-881535-31-2
Paper, $10.95

This title is currently unavailable.

---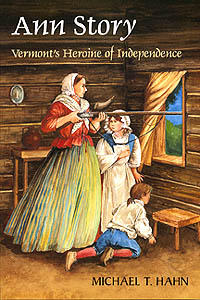 Ann Story: Vermont's Heroine of Independence
Michael T. Hahn
The author of Ethan Allen: A Life of Adventure brings another Vermont legend to life in this biography written for young adults. Ann Story, mother of Solomon Story and famed "Mother of the Green Mountain Boys," was a strong woman who became a larger-than-life figure during Vermont's fight for independence. Her strength, self-reliance, and fierce commitment to her beliefs make her one of Vermont's--and the nation's--original heroines.

Suitable for grade 4 and up.

64 pages, 6" x 9"
ISBN 1-881535-16-9
Paper $9.95

This title is currently unavailable.

---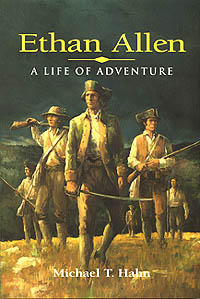 Ethan Allen: A Life of Adventure
Michael T. Hahn
This biography of a legendary Vermonter is written for students in grades 5-9, but is suitable for history buffs of any age. It reveals the complex character of a man who changed history and helped form the character of a state.

112 pages, 6" x 9"
Illustrated
ISBN 1-881535-09-6
Paper $10.95

This title is currently unavailable.

---
| Homepage | Ordering Information | Titles A to Z |
---